Product Categories
LED Series:
Halogen Tungsten series: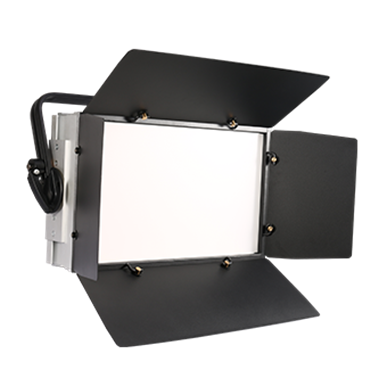 DD-SP2026
RGBW LED studio panel light
Voltage:AC100-240V/50-60Hz
Light source:1200 pcs Osram P5 (2026) LEDs, red 240pcs, green 240pcs, blue 240pcs, warm white 480pcs, single power 0.5W<
Lamp power:2700-10000K (280-310W) , single red (70W) , single green (140W) , single blue (140W)
CCT:2700-10000K tunable (2700K±50, 3200K±100, 5600K±150)
DD-SP2026 RGBW LED studio panel light product description:
1, the light source uses 1200 Osram P5 (2026) LED light source, red 240, green 240, blue 240, warm white 480, single power 0.5W, from red, green, blue, warm white four colors The lamp bead is composed of the light source with high light-emitting efficiency, good heat dissipation, long service life, long life of 100,000 hours and less light decay.
2. The heat dissipation system of the product is specially designed according to the structural characteristics of the product and the heating characteristics of the light source. The heat dissipation aluminum and the fan are well-distributed, the noise is low, and the noise of the product can be controlled below 20dB.
3, the product structure is uniquely designed, can be used in combination with multiple sets, the front shading leaves and soft light sheets can be replaced at will.
4. The software is designed by top international engineers, with no jitter and smooth linear dimming above 16 bits, and the dimming frequency is above 20K.
5, the product light quality is very good, high light efficiency, no ghosting, no glare, high degree of reduction, CRI ≥ 93, TLCI ≥ 91, color temperature can be adjusted at 2700-10000K, the color is red, green, blue, warm White four primary colors, which can be mixed and controlled by various colors.
6. When multiple products are synchronized and dimmed, the color temperature can be the same as that of the display. When the product is working at different temperatures, the dimming and color temperature can make the color temperature and the display of the product. The same is true.