Product Categories
LED Series:
Halogen Tungsten series: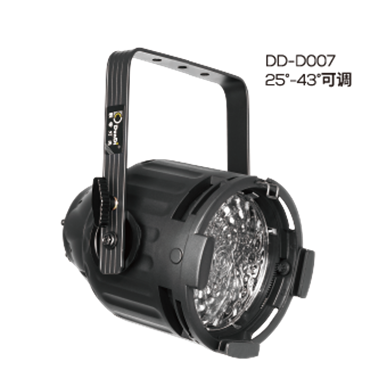 DD-D007
cool beam zoom spotlight
Voltage:AC220
Light source:lamp HPL750W/HPL575W socket (G9.5) or 6995P1000W (GY9.5)<
Lamp power:lamp HPL750W/HPL575W socket (G9.5) or 6995P1000W (GY9.5)
CCT:
cool beam zoom spotlight product description:
1. The lamp body shell adopts exquisite aluminum alloy die-casting process, and the heat dissipation effect is excellent. The beam angle can be adjusted freely between 25° and 43° to achieve different angle effects. The reflective bowl adopts high-efficiency ion-coated ellipsoidal reflector bowl and shoots out. The light is 40% lower than the temperature of similar products, resulting in longer lamp life.
2.its brightness is also 30% brighter than similar products, with a gear combination to adjust the lamp holder to move back and forth, so that the light source and the reflective bowl can be adjusted before and after the focus to make the spot more uniform.