Product Categories
LED Series:
Halogen Tungsten series: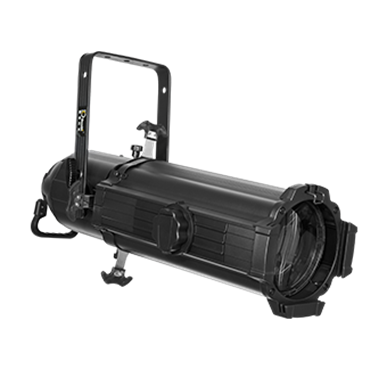 DD-D001
15-30° zoom profile light
Voltage:AC220
Light source:lamp HPL750W/HPL575W<
Lamp power:
CCT:
15-30° zoom profile light product description:
1. The cold light zoom imaging light series adopts the latest international optical technology to make the light effect more uniform, and can create a unique lighting effect on the stage.
2. The lamp body adopts a cast structure. The heat dissipation effect of the lamp is particularly good, which reduces the temperature of the lamp body by 20% and increases the service life of the lamp.
3. The reflective system adopts high-efficiency ion-coated ellipsoid reflector bowl and high-efficiency aspheric lens. More than 95% of the light source is reflected forward, and more than 85% of the infrared and heat are emitted backward. The brightness is brighter than ordinary 2000W lamps, and the temperature of the emitted light is 50% lower than that of ordinary lamps, which increases the service life of the bulb and the color changer.
4, the unique structure of the lamp makes lens and bulb replacement and product cleaning easier. The rear part of the luminaire is designed with a light source fast intersection positioning linkage mechanism, which provides a convenient and quick way for the light source to enter the optimal position accurately and quickly.